Email Security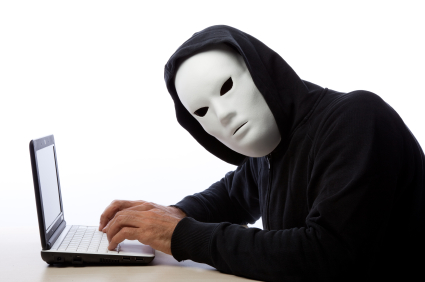 Securing Email Is Vital
Email Security is a critical part of the overall data security and threat management regimen an organization will undertake. These measures to prevent hacking and have secure communication networks should be established thoughtfully, adhered to tightly and monitored regularly. We can implement the systems and practices to help you do this.
The Best Practices for Security
They include security issues related to the physical infrastructure such as security patches and software updates but also things like the users login and personal access information. For instance, if users are allowed to use passwords say like "password", or some word or name, your email and network systems can easily be hacked and valuable information can be stolen or worse. Solid enterprise wide security practices are necessary to properly lock down your systems from intrusion by global hackers who never stop trying. Never.
There are layers of email and network infrastructure security that must each be managed to be effective in preventing the many hacking and intrusion attempts made each day. These include:
Gateway Security

Gateway security involves where your data or voice over IP technology touches outside networks.

Network Security
This is where you secure your internal data network from threats that are introduced directly on internal computers or servers such as through a USB drive.

Mobile Device Security

This is one of the most under-served areas of the overall data security and threat landscape. Every week there are stories of phones and other mobile devices being subjects of hacking attacks and intrusion attempts.

Social Engineering Security

This is a risk such as a user clicking on a malicious link that is sent in an email or as part of a post to a social networking site.

Virtualized Systems

This is an emerging area of data and network security that EUS is working to develop standards and practices to support. EUS is providing tools and consulting to prevent threats new to this emerging computing realm that extends from virtualized desktops to entire enterprise systems.
Email Security: a common Social Engineering class threat
If a hostile party has gotten control of a relative's machine of someone on your network and it sends a threat laden message via an email, your network can become infected. We can help prevent that as part of a comprehensive network security and threat management regimen.
Email & Mobile Device Security
Email to mobile devices is an ever increasing entry point for hackers to intrude through and introduce threats to your network systems. These roaming points of vulnerability must maintain their security across networks around the world. No small task. Let EUS help engineer solutions to your mobile Email and mobile device security challenges.
Once an attacker is "in" your network, they can set up private VPN tunnels that can be used to deploy their virus and malware code throughout your network. Data can be corrupted or stolen, systems can be made useless or require hours of work to reinstall operating systems and applications.
We are certified and experienced with SonicWall email security and threat management products. See more here.