SonicWall Cyber Security Products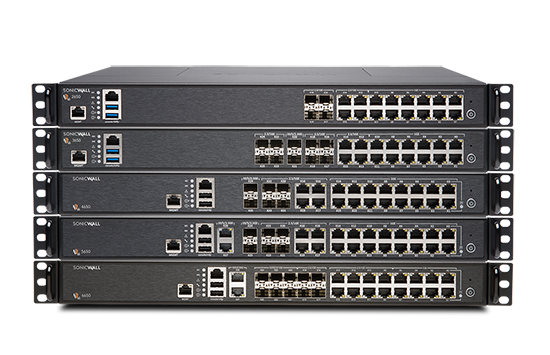 SonicWall: A Million Threat Sensors
Enterprise Unified Solutions is a certified partner for SonicWall Security products. We have many clients running this fantastic line of cyber security products that can cover the full range of data protection needs. Could you benefit from making your field personnel more productive by one of several methods of secure remote access?  We have the SonicWall solutions for that. We can also help you by securing the applications that make your business run with the SonicWall Web Application Firewall.
SonicWall Solutions
We use the SonicWall next-generation firewalls because they ensure that every byte of every packet coming into and going out of the network is inspected while maintaining high performance and low latency. By leveraging the SonicWall Capture Threat Network, we deliver superior protection for today and tomorrow. This vast network has over a million points to measure threats. You can see real-time representations of the threats "launching" over the oceans.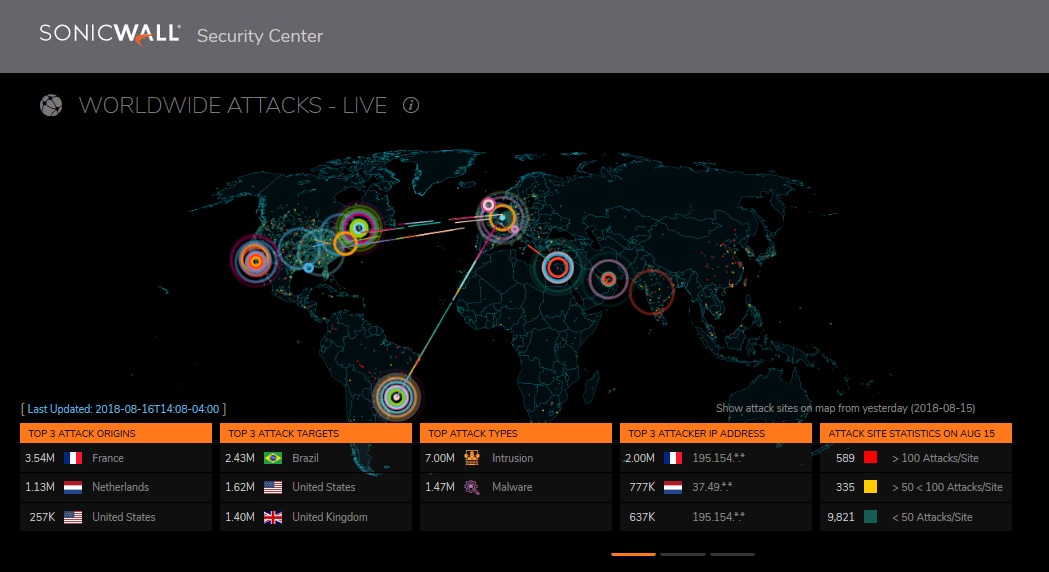 MANAGEMENT AND ANALYTICS
You can complement and extend SonicWall security products and services to help your organization optimize security, manage growth and ease administrative burdens.
Remote Access
Due to the proliferation of remote workers there is increased demand to enable secure remote access to enterprise applications, data and resources. We have found the SonicWall VPN access security solution provides remote workers using smart phones, tablets and laptops with secure connectivity. This is done with secure, policy-enforced SSL VPN access to mission-critical applications, data and resources.
Email Security
We are big fans of the SonicWall email security solution because it provides superior protection from zero-day email threats and compliance violations as well as data loss prevention and email encryption. These multiple proven threat prevention techniques deliver real-time protection from spoofing, spam, harvesting, phishing and viruses.
Advanced Threat Protection
Cyber criminals are turning to weapons like ransomware and using encrypted communications to distribute malware. Our next-generation cyber security platform is built on Capture Advanced Threat Protection, a cloud-based multi-engine sandbox that not only identifies but automatically blocks unknown zero-day attacks.

GLOBAL MANAGEMENT SYSTEM
GMS includes centralized policy management and enforcement, realtime event monitoring, granular data analytics and reporting, audit trails, and more, under a unified management platform. The SonicWall GMS helps you establish a unified security governance, compliance and risk management security program. It Automates workflows and assures security operation compliance. It does this by creating the reports on HIPAA, SOX, and PCI for internal and external auditors.
Web Application Firewall
The award-winning SonicWall Web Application Firewall provides in-depth protection for web applications running in a private, public or hybrid cloud environment. It offers a comprehensive solution for application-centric security and regulatory compliance, which is easy to manage and deploy.