Managed IT Services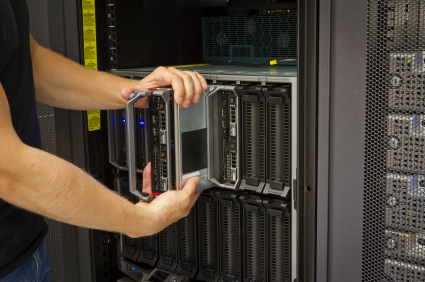 Hosted Applications Provider
To enjoy the latest in voice, data and telecommunications technology without constantly upgrading hardware use our managed cloud services offering. As a result of using eUS managed services you are not installing new hardware or perpetually buying new equipment.  One of the benefits of managed cloud services is you save on expenses like maintenance of PBX or network servers and your voice, data and application systems will be "current".
Cloud Hosted Applications Provider
Enterprise US can provide you cloud hosted managed applications that handle your e-mail, telephone, call management systems, spam filtering, etc. We provide network security, managed IT services and Internet firewall protection, as well as high-speed storage area network (SAN) backups. We facilitate business continuity by keeping your information safe via our datasafe system. These managed IT services and hosted application services are provided under a monthly service agreement. This helps you to eliminate or reduce the cost of voice and networking hardware purchases and system management labor costs.
Managed IT Services
Using eUS managed IT services gives you access to an array of network and communication features for less than the cost of maintaining an internal PBX system (voice), network application or data storage system. Our managed IT services and hosted applications are designed to keep your voice and data communications and applications technology up to date and up and running with minimum cost and trouble.
This hosted application solution alleviates the time, hassle, and expense factors that go hand in hand with hosting your own voice/data networks and appliances. We provide a place for your voice and data communications equipment, and monitor the health and security of your network. Thereby eliminating up to 70% of your expense. If you don't have the employee count to maintain an internal voice, data or application network system, we can provide those resources for you. You can also hire us as consultants while you form an internal strategy, letting us train your technology support staff.
In addition to serving as a network integrator in the government, public healthcare and enterprise arena, eUS functions as an:
Internet Service Provider (ISP)
Applications Service Provider (ASP)
Telephony Services Provider (TSP)
Managed Services Provider (MSP)
Managed Security Provider (MSEC-P)
And we operate an independent Ethernet-based wireless Metropolitan Area Network in northeast Indianapolis
Hosted Voice Switching for IP Telephony
eUS offers enterprises the zero-capital expense of Centrex with the economy, productivity, and mobility of IP telephony. eUS installs and leases smart IP phones and client software at the customer premises and, just like a traditional Telco central office, it runs the switching platform from its own Indianapolis headquarters.
Our service…
Allows your employees to take their phones (or their "soft" phones running on laptops or home PCs) anywhere, and still answer their published phone numbers, receive calls through the auto attendant, and make, transfer, and conference calls remotely
Lets you to roll incoming calls over from one branch office or remote worker to the next, with adaptability to more sophisticated Automatic Call Distribution
Permits all interaction to be managed in the contact center, including emails, faxes, and text-messaging
Enables you to leverage one auto attendant and call management application across the entire enterprise
Gives you one consolidated long distance phone bill, broken down by department and/or accounting code
Long Distance Cost Savings
eUS offers long distance, significantly reducing or eliminating charges. Replace multiple long distance contracts in branch offices or stores with one or two backup lines apiece, consolidate all other lines with Enterprise US, achieving volume economies of scale as all outgoing calls gateway out through our hosted platform.
Hosting Your Applications
eUS hosts your messaging applications, allowing your employees to change call-forwarding setup, greetings, or check their voice mails, emails, and faxes, all from a browser on any Internet-connected PC.
Enterprise US hosts your email and fax systems, so that faxes show up in employees' in-boxes, eliminating the need for fax lines. Keep control of moves, adds, and changes through web-based administration.
Auto Receptionist and Phone Tree Setup
Enterprise US can provide systems with sophisticated auto receptionist features allowing custom phone trees to be established. This powerful technology can help you meet your customers, clients and stakeholders in the most efficient way.
WANOP As A Service
Enterprise US can also help you with WAN Optimization as a managed service. WAN Optimization is explained more fully here. This valuable Managed Service can help you make the very most of your bandwidth and network investment.