Cisco Products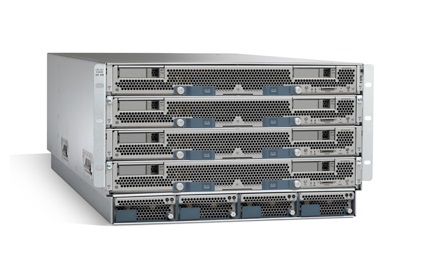 Enterprise US is Cisco Certified
Enterprise US has been Cisco Certified for many years and is very experienced in designing, implementing and supporting solutions based on Cisco platforms. We, for example, implemented the first Cisco commercial VOIP installation.
Enterprise Networks
Cisco Enterprise Networks simplifies IT and enables new business opportunities with an open and programmable approach to networking.Read more here.
Cisco Routers
The comprehensive portfolio of Cisco routers can help you create a more intelligent, responsive, and integrated network. Read more here.
Cisco Switches
Cisco delivers a comprehensive portfolio of switching solutions for Borderless Networks, data centers, and smaller businesses. These solutions are optimized for a wide range of industries, including service providers, financial services, and the public sector. Read more here.
Cisco Unified Access
Cisco Unified Access, as part of the Cisco Open Network Environment (ONE) Enterprise Networks Architecture, is an intelligent network platform that promotes connected experiences and operational efficiencies. It is the business foundation to support bring-your-own-device (BYOD) and the Internet of Everything (IoE). Now you can connect people, processes, data, and things with greater intelligence, security, and efficiency than ever before. Read more here.
Connected Mobile Experiences
Wi-Fi has always enabled faster, mobile network connectivity to make internal processes more efficient. Now you can use it as a tool to more effectively engage your customers, provide the right content at the right time, and generate revenue. Read more here.
Cisco Intelligent WAN
Cisco Intelligent WAN (IWAN) delivers an uncompromised user experience over any connection. Now, you can benefit from the right-size connections for your branch offices, while gaining operational simplicity with lower costs. Read more here.
Cisco Collaboration Products
Working together, people can achieve extraordinary things. Improve collaboration with technology that empowers people to engage and innovate—anywhere, on any device. Read more here.
Data Center and Virtualization
Cisco Unified Data Center changes the economics of the data center by unifying compute, storage, networking, virtualization, and management into a single platform. The result is operational simplicity and business agility — essential for cloud computing and deploying IT as a service. Read more here.
Cisco Validated Designs
Cisco Validated Designs (CVDs) provide the foundation for systems design based on common use cases or current engineering system priorities. They incorporate a broad set of technologies, features, and applications to address customer needs. Each one has been comprehensively tested and documented by Cisco engineers to ensure faster, more reliable, and fully predictable deployment. Read more here.
Cisco Mobility Services Engine
Many organizations want to use Wi-Fi, not only as a connectivity vehicle, but also as a platform to deliver innovative mobile services and improve business processes. Cisco Mobility Services Engine (MSE) is a platform that helps organizations increase visibility into the network, customize location-based mobile services, and strengthen security. Read more here.
Midsize Business Solutions
At Cisco, our made-for-midmarket product and solutions portfolio keeps you one step ahead of your competition. From data center to collaboration; from mobility to security, on premises or in the cloud, we offer hardware and software-enabled solutions based on 29 years of industry leadership and experience. Read more here.
Small Business Technology
Enterprise US can guide you to the right Cisco products for networking, security and other solutions for your business. Read more here.