Cloud Services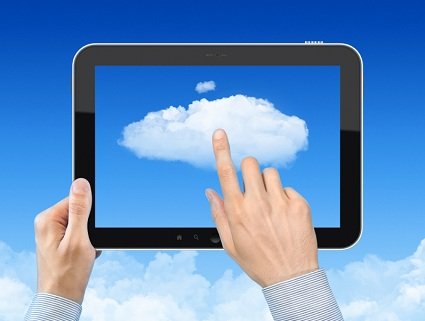 Cloud Services Definition
Cloud computing is a general term for anything that involves delivering hosted services or data storage over the Internet. Significant innovations in server computer virtualization and distributed computing, as well as improved access to high-speed Internet, have accelerated interest in cloud computing. There are three categories of Cloud Services: Public, Private, and Hybrid (aka virtual private cloud services).
Public Cloud
Public cloud hosting services are for the most part on or in the public or semi-public internet connectivity arenas. Several popular public cloud data storage offerings exist: Amazon Cloud Drive, Apple iCloud, Microsoft SkyDrive, Dropbox and so on. Features and fees on these public cloud data storage options vary as well as important things like data encryption standards. These services are focused on data storage cloud applications and may or may not actually work for a business or larger enterprise. If you are not sure about the suitability of these services to your needs, we can help you evaluate this important cloud services architecture issue.
Private Cloud
Private cloud hosting services are a managed solution(s) that is hosted in and transported across a client leased or owned infrastructure. It still has the managed services (meaning proactive support offered under contract as a utility service to the client) and hardware/software may be owned by the supplier of the services in addition to the proactive management. The private cloud has a geography that is typically under the umbrella of the client's property investment. All services, server software/hardware, and management are offered as a utility service, or some mix of a utility, and may be client acquired and managed.
The Hybrid Cloud
Hybrid cloud hosting is a combination of cloud services for infrastructure, data storage, software or applications as a service, communications as a service, business continuity and security as a service by providing these services like a utility. All of these services are proactively managed for the client under contract (but in cases like the public or private cloud, the client may manage they design themselves). The geography of the server hardware/software, connectivity is typically a combination of in the public cloud (remote data centers), and on client sites, optimized for best performance, cost control, and highest level of business continuity. The definition of "hybrid cloud" can include a virtual private cloud.
Cloud Hosting Services Comparison
The choice of whether to use a cloud based solution and what type of cloud services architecture to use obviously depends on the specific needs of your organization or enterprise. EUS will conduct detailed discovery of your data, voice, email, an application software needs. We will ask you about the priorities and challenges your organization is facing. Our cloud hosting solutions evaluation process considers public cloud providers and private cloud management options. When this discovery work is complete, we will craft a cloud hosting solution for you that factors in your needs for security, performance, access, geography, costs and service level commitments.
Cloud Hosting Professional Services
We can implement your cloud based telephony, email or storage solutions or cloud based applications with professional services from our experienced and certified staff. Cloud hosting and computing services offering from eUS include:
Email
Telephony
Customer Relations Management (CRM)
Enterprise Resource Planning (ERP)
Desktop Virtualization
Server Virtualization
Collaboration
Word Processing
Office Productivity Suites
Office Productivity Suites
Network-As-A-Service (NaaS)
Software-As-A-Service (SaaS)
Enable your company with ground-breaking IT innovations to increase business value utilizing cloud computing using next generation applications with the flexibility to increase user productivity. You have the power to steer your company in new directions, unencumbered by old constraints. With cloud computing, a new world of computing power is within your reach.
More and more, CIOs are questioning the importance of maintaining services in their own data centers. Cloud services dramatically reduce Information Technology costs for clients who use them. Gone are the days of tedious maintenance, patches and updates. Regain control of your IT costs with eUS Cloud Computing offerings.
Enterprise US is a proven leader in delivering emerging and so called "disruptive" technologies to its clients. Let eUS accelerate your journey into the cloud.