About Enterprise US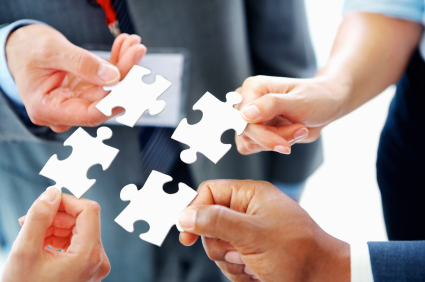 Your technology partner matters
Having strong, secure, voice, data, email, conferencing and networking technology is a must for businesses today. By "strong" we mean that the computing and voice systems, management and storage systems and other networking infrastructure must handle the work loads and be able to avoid downtime. Beyond that, the reasons for your firm or organization to conduct security, disaster and contingency planning are in the news every day: electronic intrusion, theft, fire, storms, natural disasters, loss of key people, civil unrest etc.
Experience that is broad and deep
For over a decade Enterprise Unified Solutions has been helping our clients meet these challenges with technology solutions and consulting services which address these IT, voice and data communications hurdles. We have consulted firms and organizations on how to set the necessary policies and procedures for business security and continuity. We have designed and implemented collaboration solutions to help our clients bring their teams and stakeholders together quickly and easily. We have designed and implemented cloud based email, storage and phone solutions which save them money and deliver that "strong" performance we mentioned above.
In summary, at Enterprise US we are dedicated to full-fledged support while providing you with a service that exceeds your expectations. With Enterprise US you can expect the innovative leadership and vision your team needs to utilize new technologies, deploy the right solution, and enhance the success of your business. Our team will provide you with:
Leadership and vision to your internal technical team on how to successfully deploy the solution
State-of-the-art industry and internal practices to implement and manage technologies – i.e. Project Management Institute (PMI)
Business continuity planning – designed for high availability and reliability, we proactively work to make sure your business runs smoothly
Strong relationships with vendors that will provide you with rapid solutions to technological problems, protection against loss of information, and minimal down time in the event of malfunction
Financial viability and commitment to the market and industry
A dedicated partner who is in it for the long haul
Our Certified Engineers:
At eUS we have a team of certified engineers (IPTC, unity engineers, DCIE, MCSE, CCNP, CSSP, CCIE, CCDP, PMP, and IP telephony field engineers I & II) to deploy solutions and provide ongoing support.
Registered Communications Distribution Designer
In addition to having years of experience in computer networks, IP telephony and structured cabling, our staff has been certified in design for communications infrastructure. This experience means we can design everything from the overarching communications vision to specific issues like telecommunications spaces, pathways, bonding and grounding, and fire-stopping. Our breadth of experience and knowledge helps us add more value for our clients.
eUS is fully certified by:
Cisco Systems: IP Telephony, wireless, Unified Communications, and Unified Data Cente
Microsoft Certified Partner: with significant experience in server implementations, Exchange, SQL, Web, XML, internetworking development, Virtualization Technology, and Unified Communications (OCS)
VMware: Virtualization Technology
SMB: security, networking, IP Telephony, wireless
HP: security, networking, IP Telephony, wireless, servers, and Unified Data Center
Network Technology Security Certification: ethical hacking (to test the safety of a system) / data forensics (to discover how hacking happened)
Interactive Intelligence: EIC (Enterprise Interaction Center) / CIC (Customer Interaction Center)
3CX Advanced Certified (Get your free trial of 3CX here.)
Pioneers in Technology Solutions
As a visionary in our field, eUS has had unprecedented success in recent years:
First production Centrex integration of unified communications
First production TAPI integration of Unity with Cisco IP-PBX
First production skinny client integration of Unity with Cisco IP-PBX
First Cisco multi-site production integration of Unity with Cisco IP-PBX in Western Michigan
First Cisco county-wide library district integration of IP-Telephony, Unity unified messaging, and WAN
First Cisco XML bake-off for XML application development awards
First integrated independent Metro Area Network service, including IT managed services, IP Telephony/Unified Messaging, Application/System integration, Security, Disaster Recovery, ISP and Web hosting.
Client Testimonials
See testimonials from many of our clients. EUS Client Testimonials Page
Our dedication to excellence is our commitment to you.