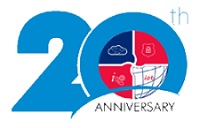 The eUS team is focused on our continuous mission of providing emerging technologies and services to our clients. We are highly credentialed, vibrant, forward-thinking, visionaries who execute and are excited about the future. This passion has persisted through our 20+ year history and it's not stopping. Since 1998 customers are still trusting us today to keep their business operational. Our customers keep investing in us because of our known excellence for well-managed projects, implementation of disruptive technologies, and seamlessly efficient change transitions. Look to us for your technology future.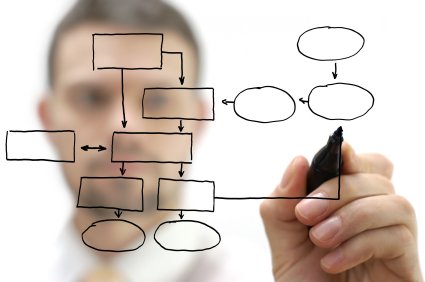 The benefits to our clients are significant
They gain a competitive advantage in the changing global marketplace. This is done with with solutions that are flexible and that scale up as needed. They provide adaptable and affordable communications and workflow architecture.
Real savings are seen by clients in telecommunications management costs.
Our clients experience improved employee productivity and efficiency as a result of our solutions and consulting.
Organizations who use our services and solutions see tangible improvements in customer service and call interaction. This is achieved through better call management and routing tools.
Many systems, many devices, one provider
Today we carry many devices to conduct our business affairs and lives. Businesses and organizations have always used many systems to communicate. These have gone from traditional desk telephones, cell phones and e-mail to now include instant messaging, conference calls, webinars, faxes and more. We are the premier provider of unified solutions that are designed to address all of your communication needs in a custom solution.
Knowledge and experience
For many years we have provided Information Technology services and enterprise-enhancing communications solutions.  Our clients benefit from the access to our engineering team's vast knowledge and experience. We have assisted them in developing and deploying several of the largest workflow solution implementations in the nation. These implementations enable our clients organizations to customize the information flow and task assignments throughout the entire enterprise.
Additional workflow solutions offered by eUS provide real-time management of all enterprise connectivity including. These include WANs, WLANs, LANs, Internet, remote office and any enterprise node.  regardless of your carrier, mode of connectivity, protocol or location.
Workplace Collaboration
We can help you create an integrated, secure, easy to use workplace collaboration ecosystem using Cisco Spark devices and Cisco's Cloud based data infrastructure. The centerpiece of this collaboration environment can be the new wireless digital whiteboard with audio/video conferencing: The Cisco Spark Board 55.
Cisco Spark Board 55
This purpose designed digital whiteboard incorporates and supports the entire series of Cisco Spark services and technologies. The Cisco Spark Board 55 connects and engages meeting participants with the integrated audio, video and touch technology. This interactive whiteboard technology increases the engagement level of the participants and helps shrink the "social distance" remote workers or teams can feel. This piece speaks to the benefits of videoconferencing to enhance the communication between participants as context cues and emotional reactions can be seen.   See the Spark Board 55 data sheet here.
Collaboration Information Infrastructure
Registration to the Cisco® Collaboration Cloud: The Cisco Spark Board is the latest addition to the portfolio of Cisco Spark video and audio conferencing devices which register to the Cisco Collaboration Cloud. This common data infrastructure for the collaboration workspace makes each of these devices and connections more valuable. As a result, the benefits to be reaped by implementing Cisco Spark conferencing devices and the Cisco Collaboration Cloud are quickly seen and can be significant. Some background on the Cisco Collaboration Cloud can be seen here. We have assisted several firms and organizations implementing Cisco Collaboration Cloud devices and systems. Contact us to discuss how we can help you.
Learn about our work in these areas:
Data – Networking Services & Products
Voice – IP Telephony
Collaboration Tools
Video Conferencing – Telepresence:
Enterprise US works with industry leading telepresence and video conferencing hardware and software to help you enhance collaboration. In this way, clients benefit from bringing employees, customers, stakeholders etc. together no matter where in the world they are. See more about video conferencing solutions here.
Unified Messaging:
Enterprise US provides a vast amount of experience and knowledge to your implementation of a single in box for all of your voice-mail, email, fax communications. Read more about unified messaging here.
Process Automation:
Our staff has implemented many systems that give clients many benefits as we automate the functions of the business process. Clients see the benefits of this work as they save costs and reduce errors. More process automation information can be seen here.
Consulting – Services
Business Continuity Planning:
Our products offering and consulting services will serve to help you identify risks and threats. We then help you build out physical infrastructure and procedural requirements and guidelines. This is necessary to keep your operations online and going when things go badly. Read more about business continuity planning here.
Managed IT Services:
Enterprise US offers Managed IT services for local and wide area networking and voice communications (i.e. VoIP, IP-PBX). In addition to those critical areas of business, we help secure, update and maintain email and line of business applications. See more about managed IT services here.
Email Security:
We can help you establish policies and systems to prevent hacking and virus' infection of your email and networked resources. Read more about email security here.
Enterprise Unified Solutions
7202 East 87th Street, Suite 105
Indianapolis, IN 46256
FAX: 317-806-4329
Contact Enterprise US with this form:

What Enterprise US clients say:
We experience trust with eUS. They
serve us with their total Secure
Managed Services..."

Chicago Illinois area

eUS service, innovation and value
sets the standard for best in class
relationship with our organization."

CIO of a Multi state - Regional retail

eUS has been our partner for many
years...multi-year commitments raise
our relationship to another level."

Multi-site - National Manufacturing Firm