Business Phone Systems
Communication Evolves
The options available for businesses phone systems (PBX etc.) have changed drastically over recent years. IP Telephony, also known as voice over IP (VoIP) is supplanting traditional PBX business phone systems for business voice communications. The ability to move voice, data and access applications over the same data infrastructure opens up opportunities for better ways of handling these vital business functions. This technology offers better voice and data communications features and capabilities at lower costs than older traditional PBX technology.
Enterprise US: 20 Years as a VoIP & 3CX Leader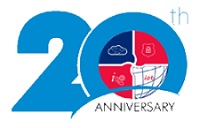 eUS has been working with IP Telephony to provide commercial and business phone systems to the corporate, government, education and medical fields since our inception in 1998. We are business phone system and VoIP experts who literally blazed the VoIP trail by doing the very 1st VoIP customer implementation in the country. Enterprise US was the first Cisco Certified Unified Messaging Partner and did the first Cisco Unified Messaging Deployment.  Enterprise US was the Cisco partner who first deployed Cisco's IP Telephony Call Center. We are leaders in 3CX deployment of unified communications solutions and working toward solutions that exploit the Internet of Things (IoT).
Open Standards
Enterprise US is dedicated to open standards and open architecture, providing expert project management, budget planning, engineering, deployment, and ongoing support. We are confident in the reliability of our IP Telephony and networking solutions and give our customers the widest range of choices and migration steps. From enterprise IP PBXes and distributed, multi-site networking to small-office or all-in-one VoIP and data solutions, eUS has an IP office phone system that will meet your needs and budget.
Cloud-based IP Telephony
You can also outsource your IP Telephony via our Managed Voice Services. You no longer have to "own and operate" your own premise based office phone system. You can have full business phone system functionally for your main location and remote offices by implementing a cloud based VoIP solution. We can install a new updated phone system that will save you real dollars on your operational and maintenance costs. A further benefit is you do not have to sacrifice phone or system management features by moving to a cloud based voice communications solution. Many of our customers experience greater office phone features and functionally by using a cloud based manage services VoIP approach.
Mobile & Wireless
Over the past decade, wireless connectivity has become a normalized aspect of our lives. With this in mind, eUS is committed to providing our customers with top-notch wireless networking solutions and mobile phones and gateway products. We've chosen what we believe are the ideal partners to give you the optimum wireless experience.
Wireless Convergence: We've partnered with the industry leaders of advanced wireless phone connectivity, allowing your employees to access the appropriate wireless systems based on their location and needs.
Wireless Networking Solutions: Wireless local area networks (WLAN) have revolutionized technology, making wireless networking vital in carrying your business into the future. We are well-versed in installing WLANs and the associated networking and security equipment.
WLAN (Wireless Local Area Networking) Information
Advanced Contact Center
eUS successfully delivers advanced, multi-media call center functionality to both large and small customers. Our clients:
gain access to new ways of interacting with customers – through email, chat, fax and IVR
gain access to new labor sources by giving remote agents fully functional IP PBX extensions, along with access to integrated CRM applications through broadband data links
save money on long distance voice charges
are able to centrally manage customer contacts, assigning specific customers or types of calls to specific groups of agents
improve competitive standing and customer satisfaction
Enterprise US has IP-networked the phones of retail chains and made them operate as one enterprise of extensions, allowing phone calls to be routed among store personnel at five or six sites or more. This achieves unprecedented productivity from existing staff and brings in business.
Our convergent vendor partners are:
Premised Based Solutions:
3CX Windows Based IP-PBX
Get your free trial of 3CX here
CISCO Unified Communications
Digium and Asterisk open source solutions
Interactive Intelligence IP-PBX and Call Center Solutions
LG/Ericson iPECS IP-PBX
Cloud Based Solutions:
Appia
8×8
Interactive Intelligence
Telephony Instruments Solutions:
Avaya
Grandstream
LG/Ericson
Polycom
SnomSpectralink Wireless
Unidata
Yealink
What Clients Say
"Enterprise Unified Systems did a great job of helping us install our new phone server. They were very knowledgeable and not only did they help us plan for our new system and install it, they were readily available when we needed help after the install was complete."
Public Library in the Michigan library network
For more comments from clients see the Testimonials Page.