Converged Networking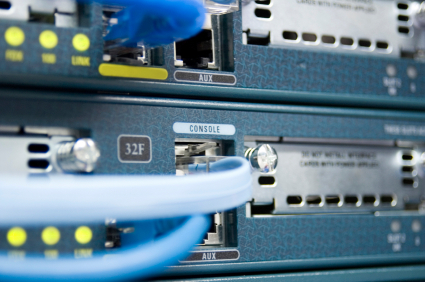 Network convergence definition
Network convergence is the efficient coexistence of telephony, video and data communication within a single network. Network convergence can also be called media convergence. The use of multiple communication modes in a single network offers convenience and flexibility not possible with separate infrastructures.
Network Convergence driven by the benefits
The convergence of networks is being driven by the cost and system management benefits. Today, IT services teams are typically managing two or three to five parallel networks:
One for data
One for voice
One for video
One for storage
…and often one for server clustering
Network convergence reduces duplication
Each type of network requires separate switches, Host Bus Adapters (HBAs), Network Interface Cards (NICs), and cables. This clutter and complexity poses a significant burden to IT resources and budgets. Environmental benefits can be gained as administrators can reduce the power and cooling that converged network equipment requires.
The request for a single converged network sounds like a tall order, but it's hardly surprising since many CIOs find their current network infrastructures complicated and sometimes unreliable. What do most CIOs and their teams want from the corporate networking technologies of the future? Lower latency, enhanced reliability, and higher throughput are all high on the wish list, but above all many are looking for a single network infrastructure capable of handling all types of data, clustering, storage, voice, and video traffic.
Converged network solutions
Today's converged network solution's benefits include the ability to consolidate data traffic, voice traffic, video traffic, and storage traffic onto a single, high-performance, highly available network. This new converged network has the built-in intelligence to identify different traffic types (voice, telephony, data) and handle them appropriately, according to predefined rules.
Converged network benefits
The advantages of this approach are clear in terms of time savings, cost savings, skills overlap, and procurement — not to mention reduced complexity.
The path to a single converged network from your current multiple network configuration might seem steep at first. If so, an incremental approach can be used to help ensure that the journey to a converged network solution doesn't cause unnecessary upheaval for your IT services team, your end users or other stakeholders.
Enterprise US is uniquely positioned to assist you with a customized converged networking strategy. Let us assist in your journey into the future now.
For additional information on wireless networking please see our WLAN (Wireless Local Area Networking) page