Networking & Data Security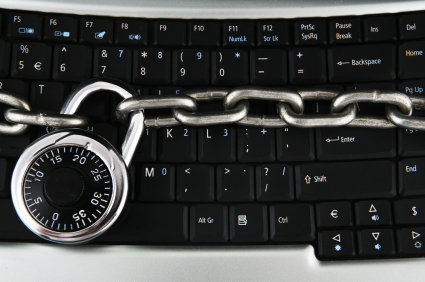 Network & Data Security Services
In the modern world of complex data & voice networks, you need protection from advanced system security solutions to keep hackers and system-failures at bay. The hackers never stop trying to get in to your systems so your efforts to prevent hacking must never stop as well.  eUS offers your company access to a variety of data security and hacking prevention solutions designed to eliminate intrusion and keep your information safe.
Your Network and Data are Targets
Computers and data are the backbone of the modern enterprise. This has made the data in your business systems a prime target for criminals and hostile competitors. Ways to prevent hacking are now more critical than ever before. That's why you need a data protection and networking security solution with the capabilities that fit the unique needs of your company in this hostile security world.
Data Security Best Practices
Data protection and security can be compromised by users violating best practices as well as by technical "security holes" in a given system.  We can help you develop your own Cyber Security Framework. This process will result in documented steps and expectations regarding all aspects of information handling. We can consult you on the best practices and policies regarding things like keeping user's login information secure and how often to change them. On how to dispose of old computers and other electronic storage. At eUS we offer a variety of solutions designed to secure your critical business systems and data from intrusion, theft or disaster. This helps to make sure your company's applications and communications are up and running every moment you need them.
A modern organization or company cannot function without reliable data access, secure networking, database and server computer equipment. With the ever-growing demand for data storage, you need an information infrastructure that will help you manage your increasing data requirements as the years go on. We design our data security, intrusion protection and data backup solutions to scale easily and economically. Once in place our solutions provide you the peace of mind that comes with knowing security, backup, and business continuity are covered.
eUS offers a diverse product portfolio from our partners: HP, IBM, SonicWall, Aerohive and Dell. Thus giving you the flexibility to implement networking, computer and storage solutions that are both simple and cost-effective.
EUS is a partner of Stop. Think. Connect. an initiative of The National Cyber Security Alliance. This initiative provides many valuable resources to assist individuals and businesses develop best practices for privacy and security of their personal and business data and information. One of the resources for business is this brochure: Privacy is Good for Business.  Amazing as it may seem, even your frequent flier miles are under attack and can be compromised with actual loss of value to you. See the Tips for Securing Frequent Flier Miles.  Some other good ones are Technology Checklist for Businesses, Online Cybersecurity Advice for All Digital Citizens and Online Safety Tips for Older Adults. To see the full list, you may visit the  web site resources page.
Security Solutions:
eUS understands the need for a professional, intensive security system. To avoid breaches in the security of your data or voice network, you can never underestimate the importance of intrusion prevention solutions (IPS), firewalls, encryption, intrusion detection, VPN, and ongoing security management. Our experience in developing and deploying networking security initiatives and policies will give your company and staff confidence that their data and network will be safe. Our process helps you:
Gain understanding and develop security goals
Develop organizational security policies
Determine technology required to achieve these goals
Improve business continuity with high availability and decreased downtime
An you gain access to ongoing management and monitoring of new technologies and solutions
It is part of our philosophy to give you exactly what is necessary to safeguard your infrastructure, not just sell you a product. With that in mind, we have teamed up with the best vendors in the industry.
Power & Enclosure Systems:
Despite advances in the capabilities of modern computers, a momentary power loss or interruption is still all it takes to lose your data. Excessive heat, poor power quality, and unauthorized access can damage or impair the operation of vital systems and peripherals. Network fileservers constantly writing to disk are particularly susceptible. Should a power problem strike while your computer is saving a file, previously written files or even an entire hard disk can be lost. Contact eUS to learn more about what you can do to prepare for the inevitable.