Computing & Data Storage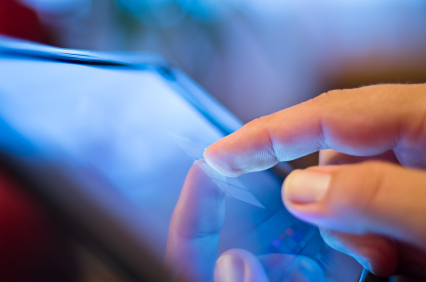 With your business and office applications creating ever-more data, the need to keep this data available, secure and backed up is beyond critical. This growing demand for information storage requires a data storage solution that will help you manage your business data and applications more efficiently. It is important that your system scale easily and economically. It should provide you with the peace of mind that comes with a system that provides you security, backup, and enhanced business continuity.
Converged data storage
A converged storage approach uses technologies like cloud-based solutions for data storage which eliminate the physical, logical and management boundaries that have traditionally separated storage from the rest of IT. These solutions normally pay for themselves in short order because the savings in hardware, system management and support costs can be significant.
Data storage product portfolio
Enterprise US offers a diverse product portfolio from our partners: HP, IBM, and Dell. This gives you the flexibility to implement data storage and application solutions that are both simple and cost-effective. Our converged storage portfolio contains products with the latest technologies like deduplication, compression, metadata search and object APIs. The advanced capabilities of these products help Enterprise US create locally hosted or cloud based solutions to meet even the most demanding data storage needs of our clients.
Data storage vision
The converged storage vision is to provide you with a single architecture to span your enterprise-wide platform. This architecture meets your needs from low to high, local to remote with converged protocol access across block, object and file. Enterprise US converged storage solutions, free you to focus on your own innovations. Contact us to discuss your business computing and data storage challenges.
On the horizon: The Internet of Things IoT
Please keep an eye here to see what is coming in the world of IoT. We will be adding information on how IoT will change and shape the various aspects of the processes and digital infrastructure of companies and organizations of all sizes.
The Internet of Things will touch every aspect of business and commerce. It will effect business processes like customer relationships and support systems by providing more data and interaction possibilities. The ability to track movement of items and people in realtime will offer visibility of data that has been heretofore not easily captured.
What IoT might look like…
Opportunities for safety and efficiency gains exist in virtually every field of endeavor.  A practical application of IoT could be by using a biometric bracelet to monitor a worker's health and location in relation to other equipment. The worker can be warned of the location of heavy equipment that could cause injury. If he has a health related issue starting, the worker can be warned and support personnel alerted.
IoT and The Data Infrastructure
IoT is by nature a data intensive realm. The new sources of on-going real time data flows are going to stress and ultimately change data infrastructures.  We can help you handle this evolution from current standards and protocols to the next generation of data transport technologies. Enterprise US is tracking this powerful technology and are ready to help you employ the currently available early stage elements of this oncoming technology era.
Call or write us to talk about this!